Rae-Yen Song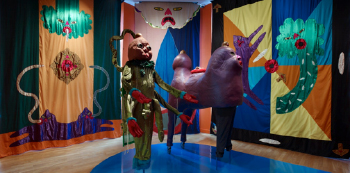 Rae-Yen's work explores self-mythologising as a survival tactic: using fantasy to create a personal cultural language informed by autobiography, family stories, relationships and shared memories.
Song creates multidimensional, non-linear and layered narratives that explore the position of Other, using logics which resist mainstream Western tropes and conventions, to speak broadly and politically about race, gender, culture, identity and what it means to belong – or not.
web: https://rae-yen-song.com
instagram: @songshouseoffancy
other: https://rae-yen-song.com/covid19/how-to-make-a-mask/
image: Rae-Yen Song
Paige Ockenden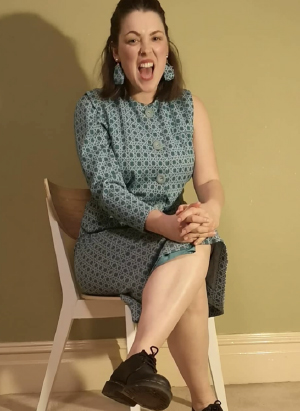 Paige Ockendon is an artist living and working in Southend on Sea. She works largely in film and performance, taking as inspiration humour, boredom, and celebrity culture. She is a current student of the 2019/20 TOMA (The Other MA) alternative art school.
instagram: @gabrielleseyepatch / @theotherma
image: Paige Ockenden
Kathryn Ashill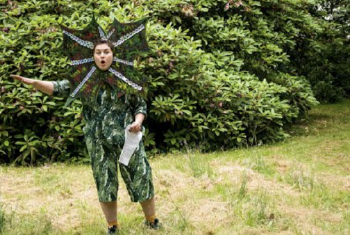 Live performance, video and installation present my personal experiences of high culture and lived working-class identity. This clash sits in the disjointed narratives within my work. I pursue the theatricality in the every day whilst sharing fragments of autobiography, observations on people, history and site.
web: http://kathrynashill.com/
instagram: @kathryn_ashill
image: Kathryn Ashill
Cinzia Mutigli


My work has an autobiographical core. I use texts, performance, still and moving imagery to create work that links my own story to wider cultural histories. I want to understand and communicate my experience. I consider how domestic, social, political and popular cultural aspects of our environment interact to impact our persona, our emotions, our psychologies and our sense of place in the world.
Moving image is increasingly central to my practice. While previously film was a player in my performances, now the film is the performance.

web: www.cinziamutigli.com/
instagram: @cinziamutigli
image: Cinzia Mutigli