GARTH work in partnership with the ABUHB Arts in Health team within hospitals and healthcare settings to deliver a varied and rich programme of activity that involves patients and staff as participants, audience, and innovators.
From regular live music sessions in Outpatients and Ward settings (Music While You Wait), to performance, arts and crafts and creative writing for acute settings, we aim to enhance the patients' and staff experience of our wards and shared spaces. We support changing exhibition programmes at Nevill Hall Hospital and the Grange University Hospital, and support staff in commissioning works for their specific areas.
We encourage participation from the whole team, ward or hospital community in our projects, and in Spring 2022 we are working with teams from the Clinical Research Centre, Day Surgery and Ophthalmology (Royal Gwent Hospital) to enhance their surroundings, as well as inviting all patients and staff to create their 'Windows on the World' at St Cadoc's Hospital to enhance the main building in a project that aims to support staff wellbeing and build cohesion after a long period of isolation for many.
2022 will see new artworks by Charlotte Brown (Clinical Research Centre), Andy O'Rourke (Day Surgery) and Rhi Moxton (Ophthalmology) at the Royal Gwent Hospital funded through ABUHB Environmental Improvement schemes, and a continuation of visual arts programmes at Nevill Hall Hospital and the Grange University Hospital. We have also been working towards the launch of a new Arts Strategy for Arts In Health which will enable a framework for creativity in healthcare delivery for ABUHB.
Browse Our Projects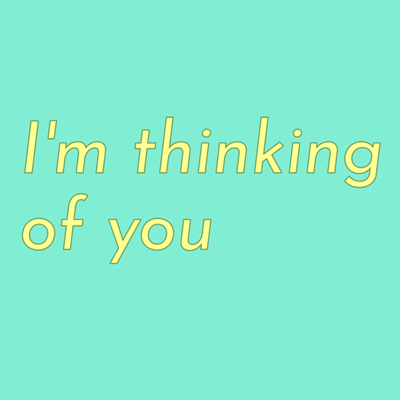 I'm Thinking of You was a virtual postcard project inviting people to connect with themselves and others during these extraordinary Covid times